Laguna Beach Photographer
Laguna Beach Photographer
As an Orange County photographer I love photographing couples in and around Laguna Beach. Located between Newport Beach and Dana Point this stretch of beach is diverse with cliffs, tide pools and long stretches of sandy beaches. Also home to Divers Cove where scuba divers look for lobster and Garibaldi.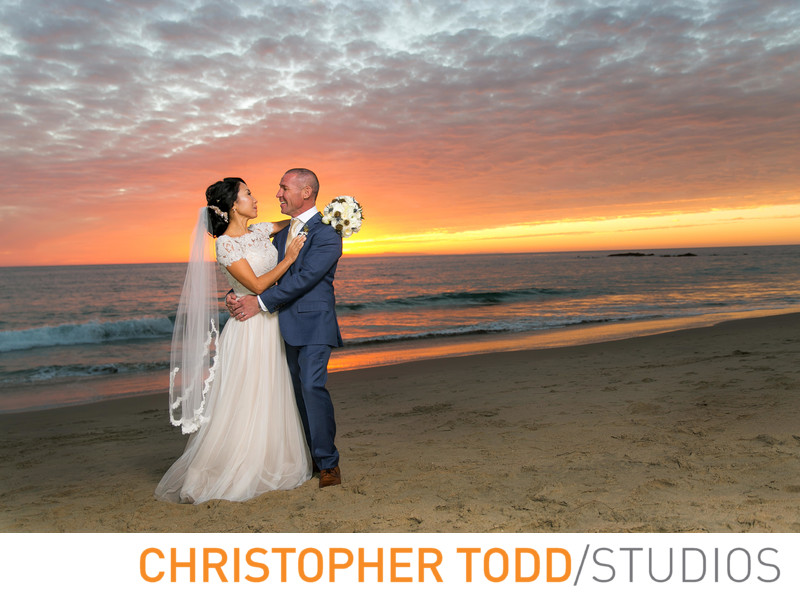 Sunsets in Laguna Beach are stunning all year round. Take a stroll through the many art galleries on Pacific Coast Highway. You will find local artists displaying all types of unique paintings and sculptures.
Did you know Laguna Beach is home to the Sawdust Festival and Pageant of the Masters. Both are worth checking out.
If you are looking for a luxury wedding venue to exchange vows out I recommend the Montage Resort and Spa. You will also love The Ritz CArlton Laguna Niguel. If you are looking for a unique venue check out Seven-4-One or Seven-Degrees.
Couples looking for an engagment photographer have come to the right site. We have been photographing couples for over 16 years. Laguna Beach is one of Orange County's most romantic locations for engagement photos.
If you need help planning your session we would love to help. Just reach out to us today.
Our photography studio is just a short drive from Laguna Beach.
Copyright © 2018, Orange County Photographer Christopher TODD studios, 211 E. Columbine Ave, Ste D, Santa Ana, CA 92707, 949-771-9600, Privacy Policy