ORANGE COUNTY EVENT PHOTOGRAPHY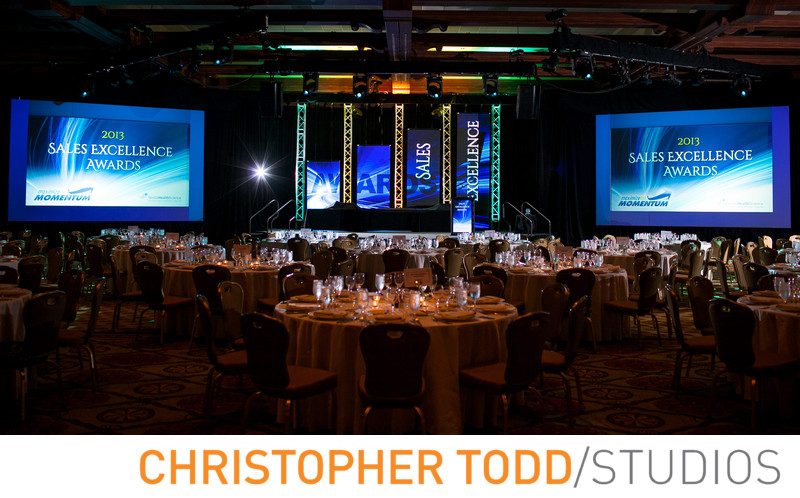 I have been an event photographer in Orange County for over 18 years. I specialize in corporate events, with expertise in posed or candid styles in natural or artificial lighting conditions, day or evening.
Call Us Creative
Photography is very important to keep company websites current as well as relevant. I often find myself brainstorming with companies, to create images that raise the bar for their social media, client appreciation, or annual report collateral.
Location Is Key
We are centrally located in Orange County to photograph events in Los Angeles, Santa Barbara, Palm Springs, and San Diego. However, we are available to travel for multi day events.
Why We Are Liked
We answer the phone
24 hour in depth written quotes for projects
Easy online contract process
Single point of service, One Stop Shop
Fast Digital delivery of images
Same day edits, or gift prints
We smile often
Group Photographer
I am always ready to capture any group photo from 2 to 1000 of your associates, clients, or employees. Your large scale convention, or conference imaging needs can be met effectively with my team of professionals.
Event, Gala & Award
Our specialized event photographers can capture your party, event, or fundraiser. We focus on your needs whether it be journalistic coverage, detail/ decor, or amazing portraits of your executive team, largest donors, or invited celebrities.
Business Meeting Or Corporate Team Building
Doesn't matter if we're documenting a team building retreat in Huntington Beach, or a small executive meeting. We help solve any logistic problems to get you amazing images, with minimal distraction to you, and your client.
Event Photography Services & Capabilities
Scalable team of photographers, and digital techs available to make your plan work.
Guests: small posed groups, Grip and Grin, large groups of 10 to 1000 people.
Step & Repeat/ Red carpet, Celebrity appearance.
Photo Booths, onsite printing, and guest take-aways with your branding or messaging.
Onsite Mobile Studio with live photographer
Awards ceremony and Speaker, stage shots
Detail, decor, and entertainment
Convention or conference documentary coverage, and guest experience documentation
Celebrity/ private events, media control, secure photo asset management
Executive portraits
Annual report imagery
Fam Trips
Make Me Look Great Retouching
Digital enhancements or removal of distracting elements
Retouching-facial/body
Company logo, Branding or marketing message added to your images
24 hour turn around option, and onsite or digital delivery
Image Rights and Licensing
I typically grant open licensing for our contracting clients. Most clients will receive unlimited usage rights for photos taken at their event. Typical usage of these images are internal websites, newsletters, and community relations. All event images may be used for all of these purposes without further approval or additional licensing fees.
Additional licensing fees will be required for:
Third party entity would like to use our images to promote their goods, services, or branding.
Licensing will be extended to events guests
Full buyout of images is requested.
Images are intended for sale.
Why Hire Christopher Todd for my event photography?
Planning will be easy.
I have a streamlined process from our first contact through logistics/ pre-production, execution, and delivery of images to help you dedicate less resources to photography planning freeing you up to work on more challenging aspects of your event.
Professional attire and behavior.
Ever have a someone show up in blue jeans and tennis shoes to photograph your CEO giving out a special award?
Or worse...not show up, or not follow an agenda to capture the images you needed. I'll stop short, but this list could go on and on. My team and I will always return calls, arrive on time, dress appropriately, listen to you, and put in 110% to get the images you want.
Client focused.
My number one goal is to make your client happy. Amazing images are a given, however, we really think it's the little things that make a difference, like being prepared, flexible, learning people's names, and generally being friendly to all clients, guests, and vendors at an event.
Image is everything
Your image, reputation, and future depend on sound marketing strategies. For any message to be understood it first has to be seen. In the new era of social networks, and sharing instead of selling, good photography can communicate your message to the public, your employees/clients.

Better Photos equals more ROI
You want to get the maximum ROI from your event. You want donations to be higher than last year. You want to generate more impressions, or hits, or likes. Getting a message out there to resonate or go viral simply take amazing photos.
Client Timeline
Paperwork
Once I connect with you or your client. We just need to get the pertinent details like locations, dates, and times. An in-depth quote based on our communications will be sent to you within 24 hours. To secure our services we require a signed contract and deposit.
Planning
After we have connected with you, we typically get an idea of the clients goals, and expectations. We take care of the strategy, and logistics to turn your images into reality.
Event Day
At this point you will finally shake hands with one of our photographers, and see our plans go into action. Our professionals will be focused on your list of goals set forth during pre-production. They will be on time, dressed appropriately, extremely professional, and very friendly, and ready to modify their plan if the need arises.
Delivery Schedule
Whether it be image retouching, onsite printing, rush uploading, or gift prints for your guests. We keep you in the loop with our post production schedule to deliver amazing images on time.
How To Hire Christopher Todd For Orange County Event Photography
I'm excited to have a conversation with you! Get in contact with me:
---
Copyright © 2019, Orange County Photographer Christopher TODD studios, 211 E. Columbine Ave, Ste D, Santa Ana, CA 92707, 949-771-9600, Privacy Policy