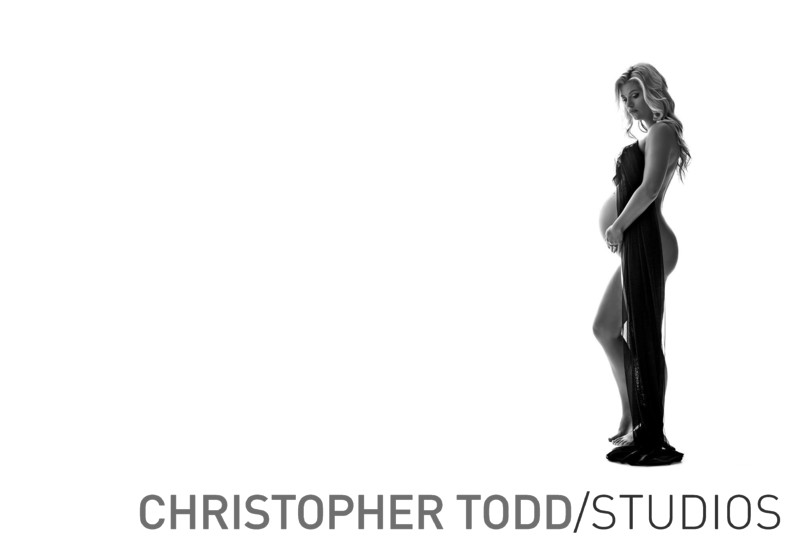 Orange County Maternity Photographer
Get the best maternity photos with Christopher Todd Studios. Photos can be taken in our OC Studio or a location of your choice in Orange County or Los Angeles. Couples who are expecting a child love getting pictures taken. It is an exciting time, right before a child enters this world and the family. We love to capture the emotions and love of the expecting mother and father and create beautiful photographs to show this special time in their lives.


How To Prepare For Your Maternity Photo Session?
Decide on the type of portraits you would like prior to your maternity session. You can do this by scrolling through past sessions of Christopher Todd. Inspiration can also be found on Pinterest. Our studio is a perfect place for maternity photography. In our controlled environment we have all the professional lighting and gear to create stunning photos.


When Is The Right Time For Maternity Photography?
The best time for your pregnancy photos is when you are 30-35 weeks pregnant. During this time your belly is not too small or too large. This allows you to feel comfortable during your session and show off your beautiful stomach at the same time.
What Should I Bring To My Maternity Session?
Your maternity session can be as elaborate or simple as you want. Either way, your photos will be stunning. We recommend bringing a couple of outfits for multiple looks. Comfortable shoes if it is an environmental shoot. Plenty of snacks for the momma. It is always a good idea to bring hairspray and makeup as needed for touch-ups. Props can add a personal touch to your photos making them unique.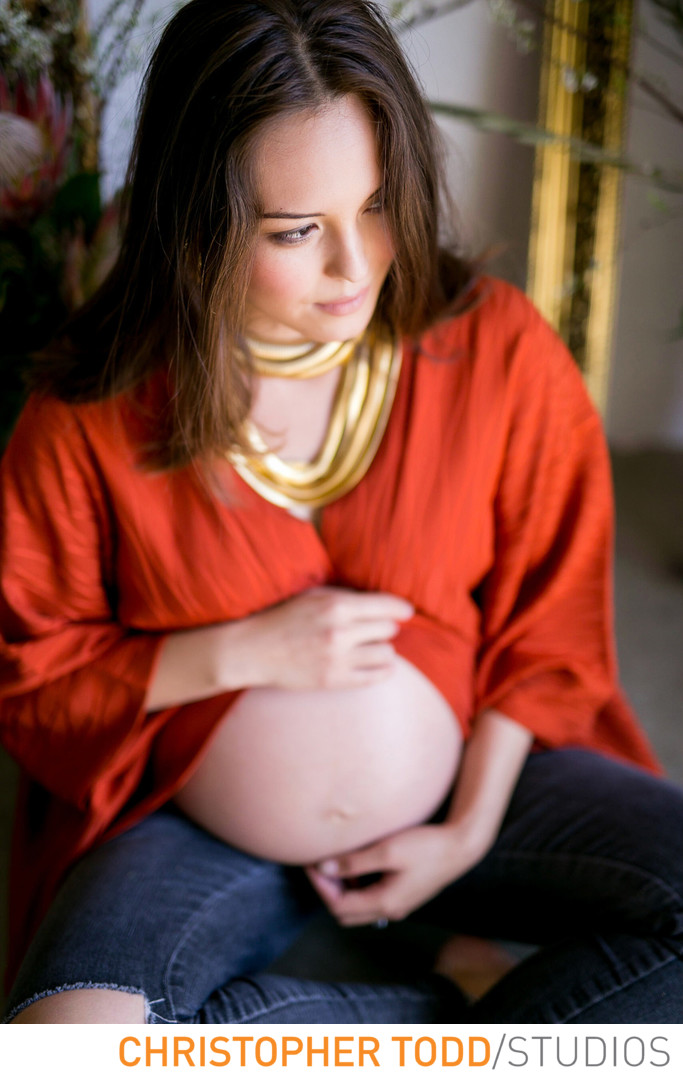 How Should I Dress For My Photos?
Wearing the right type of outfit is key to getting pictures you will love. We recommend staying away from crazy patterns and sticking to solid colors. Maternity dresses are a great way to accentuate your pregnancy. Clothes that are tight and stretchy are recommended to best show off your belly. We don't want to leave dad out of the picture. It is important for him to look nice as well. A nice solid color shirt, button down, or a polo shirt are all good choices.
Are Props Ok To Use For Maternity Photos?
Props for your maternity portraits can make your photos unique to you. A photo of the ultrasound, a custom sign with the due date, props that reveal the sex of the baby, or flowers can all make your session special.
What Can I Do With My Maternity Portraits?
Your portraits will make beautiful prints to hang on the wall. We print them in house on our professional Canon Printer on the finest paper. We also offer custom albums of this special time in your life. A brand new product we are offering is a folio box. This is a great way to display your photos on custom prints that are matted and kept in this box made in Italy. Perfect to display on your coffee table or book self.
Book Your Session Today
Copyright © 2019, Orange County Photographer Christopher TODD studios, 211 E. Columbine Ave, Ste D, Santa Ana, CA 92707, 949-771-9600, Privacy Policy