THE RIGHT PHOTOGRAPHER FOR TYPE A BRIDES
The Right Photographer For A Type A Bride
Congratulations, you just got engaged. Or maybe it's about to happen. Either way you are here for a reason. You are ready to get a head start on planning your dream wedding. Most likely you already have a color palette and vision for your big day. Your Pinterest board was probably created before the official proposal. I get it and understand the Type A Bride. In fact, I enjoy working with brides like you.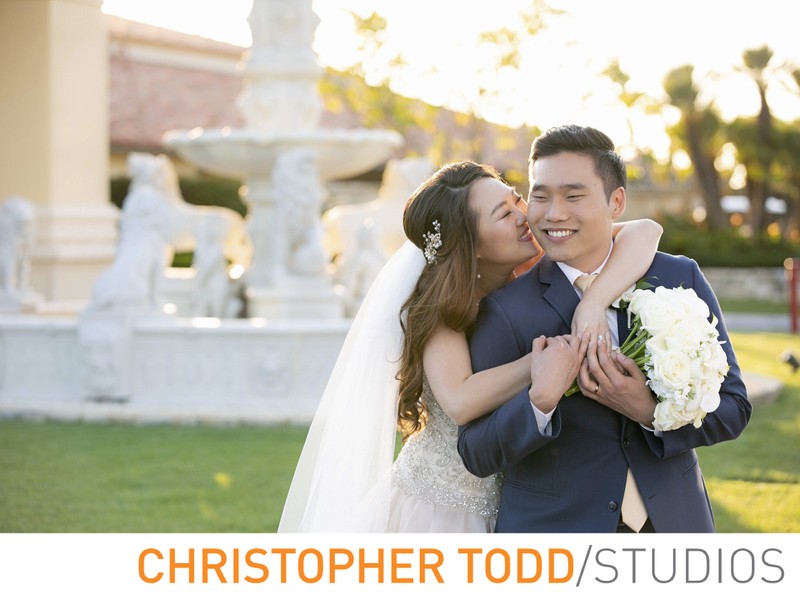 10 Traits of a Type A Bride
Detail oriented. Above and beyond in most cases
Rigidly organized
Ambitious
Anxious. That's ok we will help ease the nerves
You print out and organize vendor contracts and have a special three ring binder with tabs
The need for control is real
Need somebody you can trust but are extremely picky when choosing the right person
Proactive in all aspects of planning
Concerned with time management
Have a hard time giving up control


Why is Christopher Todd Studios a perfect match for Type A Brides
I am a perfect match for you. I take planning head on. As a photographer I am one of the few vendors you will hire that arrives at the beginning of the wedding day and doesn't leave till after the last dance. Having photographed 100's of weddings I know how the day will turn out just from looking at a great wedding timeline vs one that doesn't leave room for the bride and groom to breath. I will help ease your stress level and the fears of the unknown. I do this in a few ways. Through great communication, organization, and being detail oriented.
Communication

What does good communication look like?

Easy to get a hold of before, during, and after the day of your event.

Quick response time to your questions

Help solve problems that you encounter

Why it's important to have good communication?

It is the most important part of our relationship.

Communication is key to lowering stress.

I know how important your time and questions are. There is nothing worse than a slow response when you need answers now.

2 Examples of how we communicate with you.

When you tell me your preference of communication I take note. Just want to email that's fine. I reply to emails quickly. Even quicker than that would be texting. Or if you prefer calling.

I do my best to respond immediately. If I don't answer the phone or reply to your email within the hour or sooner it is because I am currently working on a photography project.

The benefits of a good communication strategy for the bride

Reduces stress

You will sleep better knowing your questions/concerns have been answered

Trust is built with good communication

Organization

What does good organization look like?

Having a workflow that keeps my studio on task

A well organized camera bag

Back up batteries charged and ready to use

Post production process that involves backing up your photos immediately after the event

Knowing how to work well with big groups during family formals

Why it's important to have good organization?

Organization directly impacts workflow efficiency

The ability to stay on task will impact your wedding day

I am able to take the best portraits of you when I am prepared and organized

Being organized allows me to deliver your photos quickly.

Examples of how we stay organized for you

I use an office management software specifically designed for photographers.

I am a big fan of online tools like Airtable and OmniFocus to create, to do lists, workflow, and stay on task.

My camera bag is a perfect example of why it is important to be organized. I know where every lens, camera body, and backup equipment are. I work quickly and efficiently so I don't miss important moments.

The benefits of good organization for the bride

Together we create a photography timeline and discuss all the important photos you want

When we plan ahead the stress level is lower and the day flows more smoothly

When we are organized and plan together I am able to deliver photos that are full of emotion and how it felt to be at your wedding

Details

Define being detail oriented/focused

Paying close attention to the timeline of the days events

Knowing where to take the best portraits at your chosen venue

Understand your style and vision for your wedding

Why it's important to be aware of the details?

You hire experts so you don't have to worry about the logistics

Helps the day flow smoothly

To ensure your photos are stunning

Paying attention to details minimizes unwanted surprises on your wedding day
2 Examples of how we key in on details for you

Before your wedding date we go over the timeline to make sure it allows for all the important photos that you want

I pay close attention to the direction of the sun, background, and other obstacles that might get in the way when taking your portraits

Benefits of hiring a detail oriented photographer

Paying attention to details during the planning session helps us avoid any unnecessary surprises. I ask tons of questions during this time

I can make suggestions if I see potential problems that might come up

Your stress level will be lower knowing we have a solid timeline

You won't have to worry about where the best light is for your portraits


Get in touch today
Even though you get one wedding in your lifetime your dream team does weddings and events just like this every weekend. Learn to trust the experts that you hire and remember you chose them for the expertise they bring to the day. I am excited to get to know you and answer any questions or concerns you have.
Fill Out Our Connect Form To Get Started!
---
Copyright © 2019, Orange County Photographer Christopher TODD studios, 211 E. Columbine Ave, Ste D, Santa Ana, CA 92707, 949-771-9600, Privacy Policy
THE RIGHT PHOTOGRAPHER FOR TYPE A BRIDES