WEDDING RECEPTION
Wedding Receptions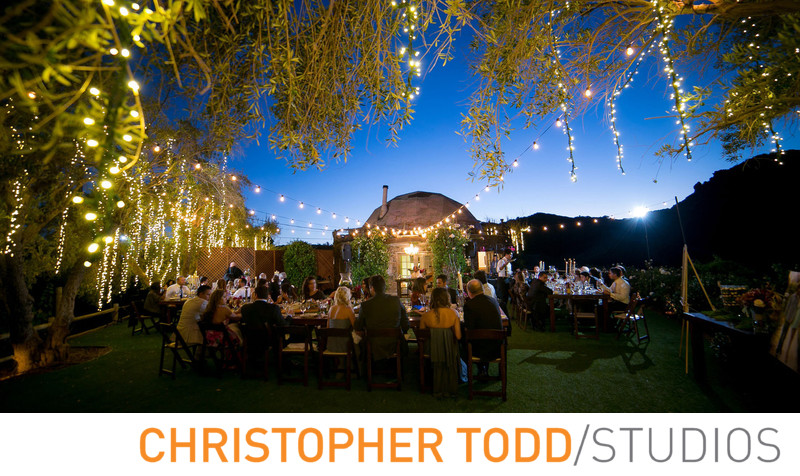 Wedding receptions typically follow the ceremony either at the ceremony site or at a nearby wedding venue. Receptions are a chance for family and friends to celebrate the couple. It's a very festive time. Wedding receptions are unique to the newlywed couple incorporating their own traditions, dancing, speeches, first dance, dining, and more dancing, cake cutting, bouquet toss and garter toss.
Wedding Vendors
A well thought out wedding reception involves using professional wedding vendors. Hiring well reputable folks will ensure you and your wedding guests can enjoy a beautiful memorable reception.
Consider making your extravaganza spectacular with professional lighting this will transform the whole space to make it custom to your design.
A good DJ or entertainment such as a live band is always a great idea. Not only do they set the mood of the party with their music, but they should be able to M/C the event. They will keep the party flowing with excitement. A good D/J M/C won't break up the party to do traditions when people want to dance. They will know the timeline and drive the ship from there so to speak.
Sample Reception Timeline
6:30 Grand entrance
Introduce the Parents, grandparents, bridal party. Then the Bride and Groom enter the ballroom where all their guests are anticipating the couple's grand entrance paired with their favorite song
First Dance
Immediately following grand entrance
(Jewish wedding) the horah traditional Jewish celebratory group dancing immediately after the entrance
7:00 Guests are seated
7:15 Blessing
Typically said by Priest or family member
7:30 speeches/toasts
During this time the salads are delivered when the speeches begin
The best man, maid-of-honor, and father-of-the-bride deliver their speech to the bride and groom
followed by a thank you speech from the bride and groom
8:00 conclusion of dinner
M/C announces father daughter/ mother son dance
followed by a dance set
9:00 cake cutting
toast with champagne flutes
9:15 bouquet/garter toss
9:30 More dancing
10:30 Grand exit
sparklers, special vintage car, fireworks, lamp lifting lighting