Ocean Institute Wedding Photographer
The Ocean Institute in Dana Point is a stunning location that we love to photograph weddings and special events at. As a photographer I never tire of our Southern California sunsets. Brides and grooms will enjoy planning their wedding or rehearsal dinner here.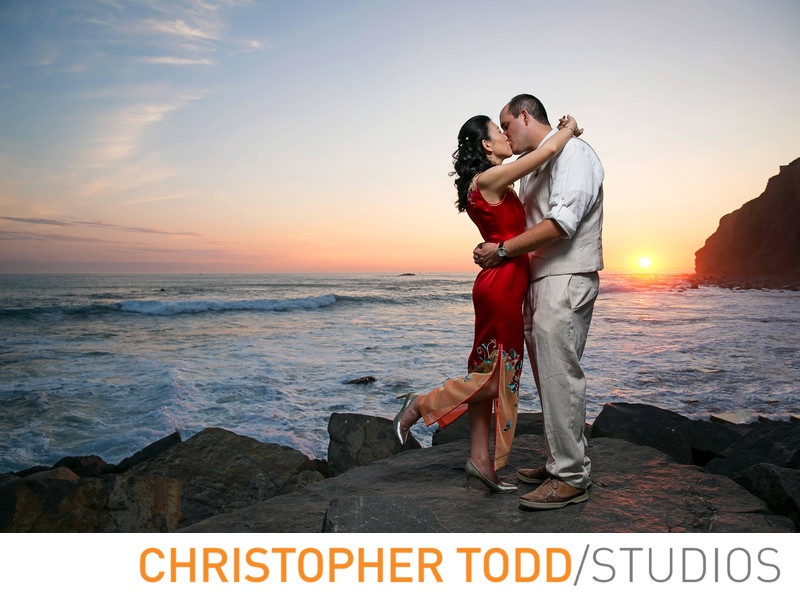 With the option of having your ceremony indoors in the Samueli Lecture Hall & Conference Center or outdoors with the Pacific Ocean for your backdrop you can't go wrong. Dana Point is located in South Orange County about halfway between Los Angeles and San Diego on the southern Orange County coast. Dana Point Harbor is one of the most spectacular man-made harbors in the world. The sunsets alone are amazing to photograph.
1980: Graysea "The Whale" Graysea, the skeleton of a juvenile Gray Whale, arrived at the Marine Institute.
1980: Opening The building was opened in May and the Pilgrim arrived on the same day. The facilities provided a platform for developing sustainable science and maritime programs for all ages, teacher education programs, and partnerships with regional marine partners.
2002: Huell Howser featured the Ocean Institute in his travel show California Gold, episode 103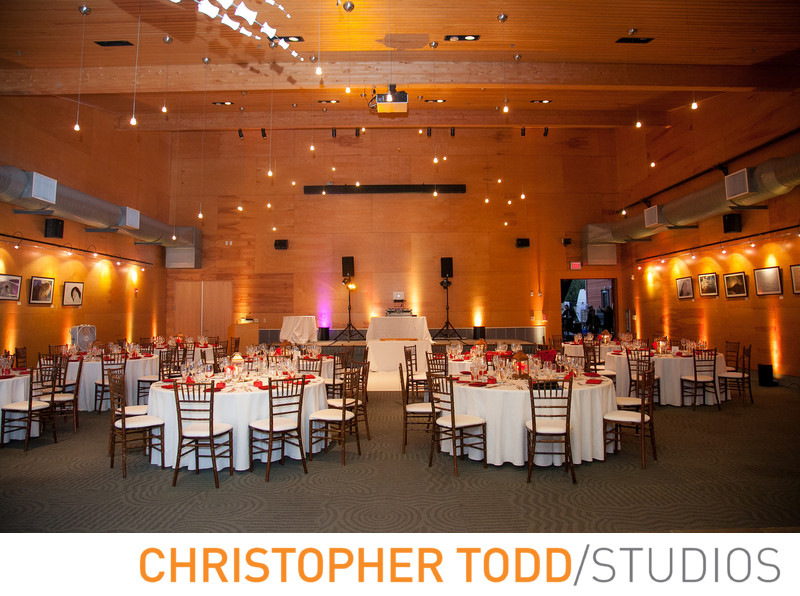 Samueli Lecture Hall and Conference Center is situated on a spectacular site overlooking Dana Point Harbor and the Pacific Ocean.
This state-of-the-art facility adds a marine and educational theme to your meeting or event and provides an ideal setting for your wedding reception.
Indoors: 3,000 sq. feet. The Samueli Conference Center
Seat and serve dinners up to 200 guests
Outdoor: 2,000 sq. feet, The outdoor adjacent courtyard is included with the rental of the Samueli Conference Center additional area for a
Ceremony in the courtyard for up to 200 and cocktail hour
Surfscience Deck
Within the compound of the Ocean Institute, above the Surf science Learning Center nestled is this open-air deck which overlooks the ocean.
The Surf Science Deck has hosted:
Seat and serve dinners up to 60.
Cocktail parties with up to 80 guests
Copyright © 2018, Orange County Photographer Christopher TODD studios, 211 E. Columbine Ave, Ste D, Santa Ana, CA 92707, 949-771-9600, Privacy Policy