Soka University Wedding Photographer
Soka University is a scenic locale for wedding photography. If your looking for a stunning wedding venue in South Orange County check out Soka University. I love traveling with the bride and groom around the campus to make sunset photographs after their wedding ceremony. If you haven't toured this Orange County campus don't wait any longer. Soka University is in Aliso Viejo which is located in southern Orange County near Laguna Niguel just off the 5 freeway.
Soka's Peace lake is their wedding centerpiece
Weddings can be held outside Founders Hall at Peace Fountain. Located in front of Peace Lake. The fountain may be turned on or off for events. The Bride will typically walk down the infinity aisle into her wedding ceremony, setting up a stunning photo. A cocktail reception at Peace Fountain is a perfect start to any special occasion.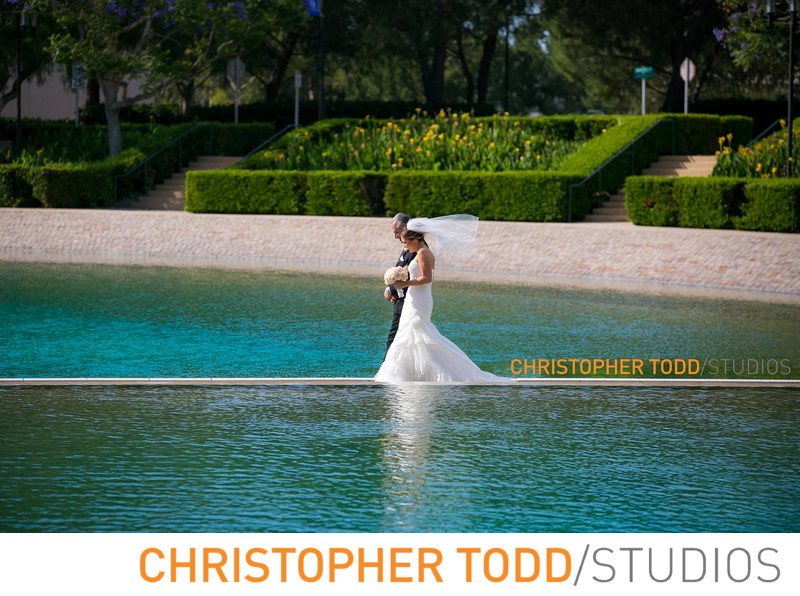 Founders Hall is my favorite place to Photograph a wedding at Soka University

Wedding photos just look classy with Founders Hall in the background. The classical architecture is gorgeous and reminiscent of our East Coast or European cities. It is also white which really bounces great light all over making your portraits beautiful.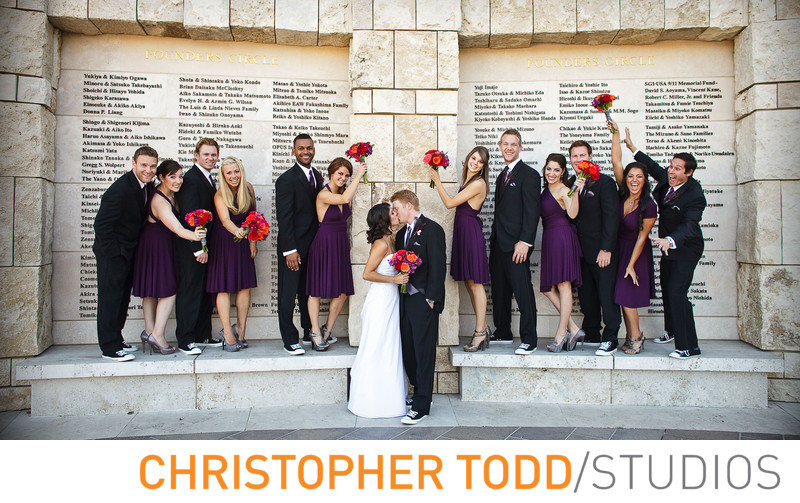 The Gazebo is Soka University's secret first look spot

The Gazebo is located nearby and has accommodated very small, intimate weddings and special occasions. However, I like my brides and grooms to use it for their first look, because it is away from where wedding guests arriving early to your ceremony would see the bride in her dress.
Pick the best reception location at Soka University
The Garden is the best spot for a wedding reception at Soka. A spectacular 180-degree view of the canyon is also a beautiful location for an afternoon lunch or summer evening reception.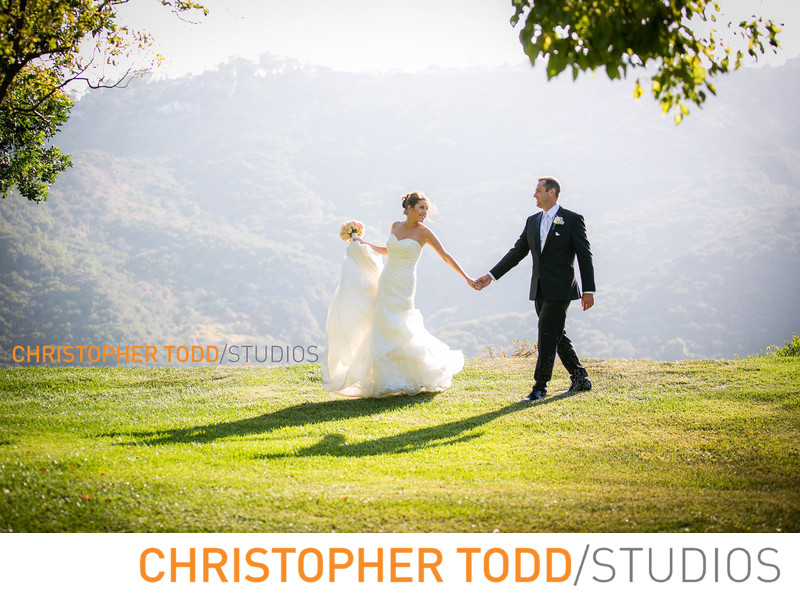 Let me help you avoid wedding planning pitfalls
Every couple planning a wedding feels overwhelmed.
As your local wedding photographer I am an often overlooked resource for couples planning their wedding celebration. I have years of experience working at wedding venues in Los Angeles and Orange County. Often times as a nuptials photographer I get to see the reality behind the scenes while working at venues, churches and with wedding professionals.
So what's next? Ask away. Don't be shy!
Check out our favorite photos
Call us with questions: 800-501-2063
Email: chris@christophertoddstudios.com

Copyright © 2018, Orange County Photographer Christopher TODD studios, 211 E. Columbine Ave, Ste D, Santa Ana, CA 92707, 949-771-9600, Privacy Policy